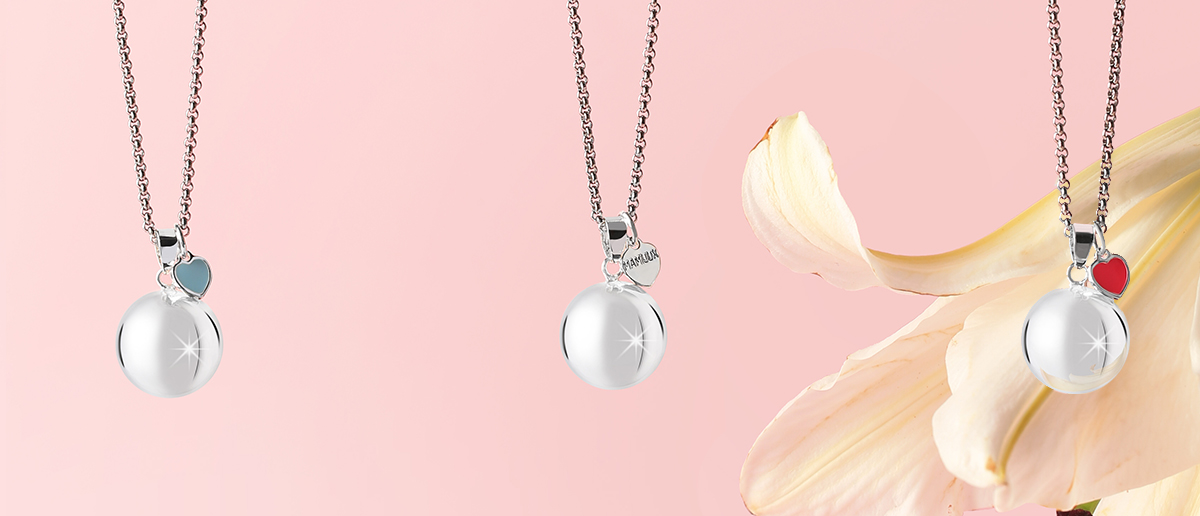 Graceful, plain, polished, MAMIJUX® Heart Collection Harmony balls are nice pendants, with a delicate sound, for pregnant women, in silver plated copper, combined to a stainless-steel chain and decorated with a fuchsia, baby-blue enamelled or neutral heart, with MAMIJUX® logo.
They are Harmony balls for future moms with a refined and contemporary style.
MAMIJUX® necklaces are sold in a cheerful and stylish box.